About MLDS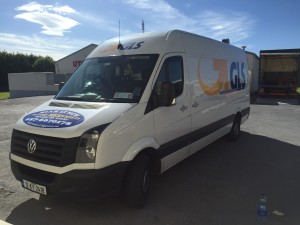 Miah Lynch Delivery Services was established in 2005 and began with Miah and one small van. Today MLDS consists of 10 vans and two trucks as well as a team of of 16 full and part time staff. The team includes 7 members of his own family making Miah Lynch one of the largest family run businesses in Kerry.
Miah and his team are experienced couriers, Miah himself has 30 years experience in collecting and delivering parcels quickly and safely. It's this experience that makes his business one that you can always rely on.
Furniture Removal Services
Miah Lynch Delivery Services also offer furniture removal services throughout Kerry. If you need help with packing up your belongings into a van and transporting it to your new home, MLDS can do this for you.
The Fleet
The MLDS fleet ranges from small vans to a large truck. All are fitted with satellite tracking and security locks. Customers who are sending parcels are provided with tracking details. This gives them the utmostpeace of mindas they can constantly check where their parcel is at any point in time. There's virtually no chance that your parcel can be lost.